Last Updated: Thursday, 01 March 2018 11:01:29 GMT
Copyright ©www.andrewjbaker.co.uk 2001 -


Welcome to the 'Andy's Search Engine' page.
1) Where it says 'Search web for ...' just add what it is you would like to search for.
2) Then click on the 'Andy's Search' button.
3) You are able to select from up to Ten Search Engines, from AltaVista to Yahoo!!!
Andy's Search NOW has TWENTY SEVEN THEMED Backgrounds for you to choose from. To select one you like please just click on the one you like below, please Contact with with Image suggestions Thank You.
The Backgrounds you can select from have an * next to there name.




Winter Olympic Games 2018*

Dancing on ice 2018*

Melissa George*

Kelly Brook*

Helen Flanagan*

Keeley Hazell*

Billie Piper*

Britney Spears*

Gemma Atkinson*

Samia Ghadie*

Helen Flanagan *

Michelle Keegan*

Jennifer Ellison*

Andrew Velodrome*

Velodrome*

Kerry Katona*





Spring*

River*

Beech*

Sky*





Space

Solar

Grass

Matrix
To vote for your Favorite Background please Contact Andy
and select 'Search Engine' from the Subject list thank you.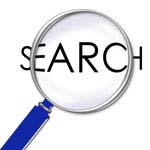 Make Andy's Official Search Engine Your Homepage!

Andy's Top 10 Searches

Twitter

British Cycling

Winter Olympic Games 2018

Ice Bikes

Trip Advisor
Freesat

Silva

Jocky Sanderson

Garmin UK

Manchester's National Cycling Centre
Andy's popular Searches:

Michelle Keegan

Alex Salmond

Engagdget

Chad Dawson

Beyonce

Isle of Man TT

To ADD Me to your Skype click on the below to
Start Chatting with me and add me to
your Skype. Update Your
Skype

Outlook Mail
You are able now to download 'Andy's Feed'

If you need help with feeds please visit What is RSS?
You will need to Download a Feed Reader if you don't have one already
I recommend Windows Live Toolbar, FeedDemon, FeedReader
or Feedreader
Just copy the following website addresses to your feed Reader
http://www.andrewjbaker.co.uk/rss.xml
http://andrewjohnbaker.wordpress.com/feed/
Copyright ©www.andrewjbaker.co.uk 2001 -